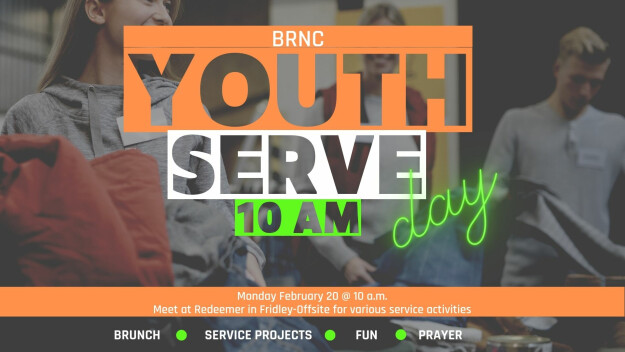 Monday, February 20, 2023, 10:00 AM - 3:00 PM
We will gather together with several Youth Groups from around the area, to have a day of serving others for Jesus!
There will be brunch, worship and a variety of fun, offsite service projects. The event is February 20 from 10 a.m. to 3 p.m. for 6-12th grade students.
The event will be start and end at Redeemer Lutheran Church in Fridley* and is hosted by CGLC along with a handful of other churches.
Service activities include: FMSC, Global Health Ministries, handing out hot coco, sorting donations, working at a food shelf, etc.
TRANSPORTATION DURING THE EVENT:
We will be carpooling to the various service activities. Church staff and background checked leaders will assist in the driving. One service site (FMSC) can host a large number of students so we will take a school bus to that location. If you are only comfortable with your student riding the bus, please indicate that on the form.
*Please plan to be dropped off and picked up at Redeemer Lutheran in Fridley.