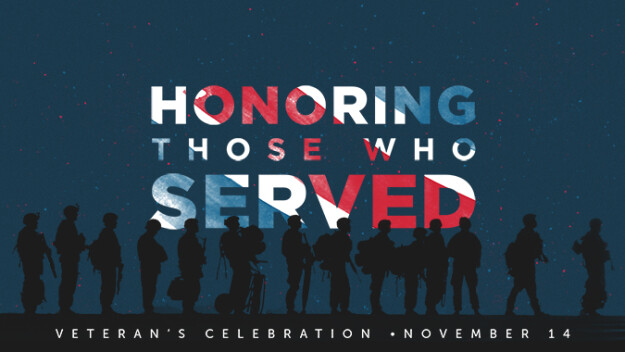 Thursday, November 14, 2019, 11:30 AM - 1:00 PM
A luncheon and program to celebrate all they have done to protect the freedoms we enjoy. Our partner school students will be helping with the celebration. Invite any veterans you know to join us. Sign up at the Information Desk.
Our speaker this year will be Craig Towle, the Director of the Brooklyn Park Veterans Center. This center welcomes home war veterans with honor by providing quality readjustment counseling in a caring manner.
Craig will be speaking on the history of this center, the need for resources and support for veterans, and presenting materials about what his agency provides for veterans and their families.
Cost for meal: $5 (No Charge for Veterans)