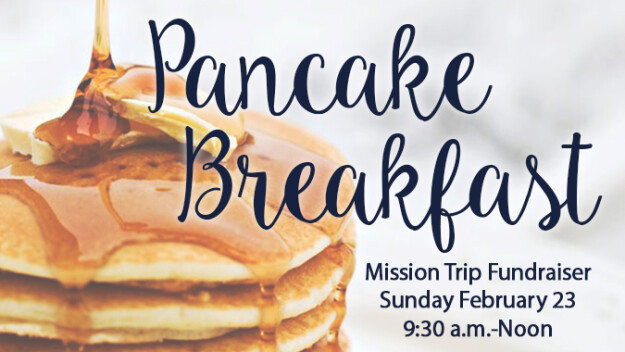 Sunday, February 16, 2020, 9:30 AM - 12:00 PM
Support our student mission trip to Duluth, while enjoying homemade pancakes and toppings.
The Pancake Breakfast will be served in the Commons by Refuge students preparing for their summer mission trip. Breakfast will be served from 9:30 a.m. until noon. A freewill offering will be taken and all proceeds go to the trip.
Students and parents, click here to sign up to help.
To sign up for the Mission Trip click here.