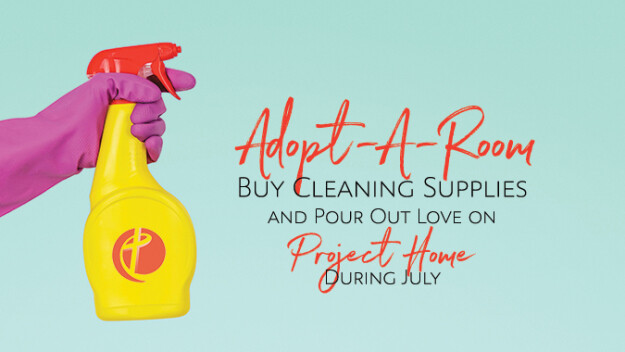 Daily from 06/29/2020 to 08/31/2020
Project Home has been blessed to be able to use two floors of rooms in a downtown St. Paul hotel. If you've volunteered with Project Home in the past, you know what a blessing this will be for each family to have their own room with a bathroom!
The hotel doesn't supply room service so each family will need to clean their own room. You can pour out love on these families by adopting a room and donating the needed supplies.
Broom & dustpan
Mop
Toilet brushes
Bucket
Cleaning cloths (2) or sponges (2)
Paper towels (2)
Toilet cleaner
Glass cleaner
Multi-purpose cleaner
Drop off your donation at the church, and we'll get the supplies to Project Home. Please buy only items listed. We want all Project Home clients to feel equally loved.
Financial donations to purchase supplies are also appreciated if you prefer not to shop. The suggested donation for a room is $50. Click here to donate.