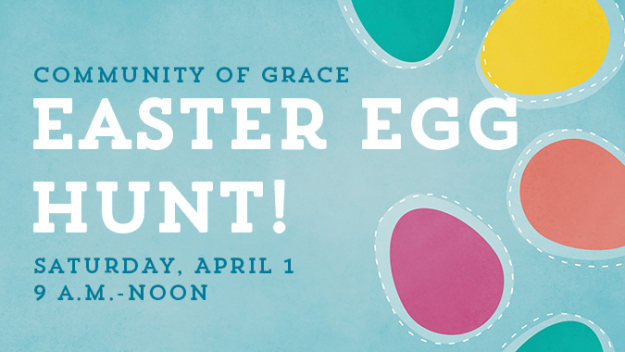 Saturday, April 01, 2023, 9:00 AM - 12:00 PM
Our annual Easter Egg Hunt is coming soon! Families with kids of all ages will enjoy our immersive walk-through Easter experience, followed by an egg hunt, face painting, games, and more. This is a free community event, so invite your friends and neighbors!
Our volunteer sign-up is open. Check it out below to see all the ways you can help. You can also help by picking up a snack donation card or a bag of eggs in the Commons and returning them by March 19.