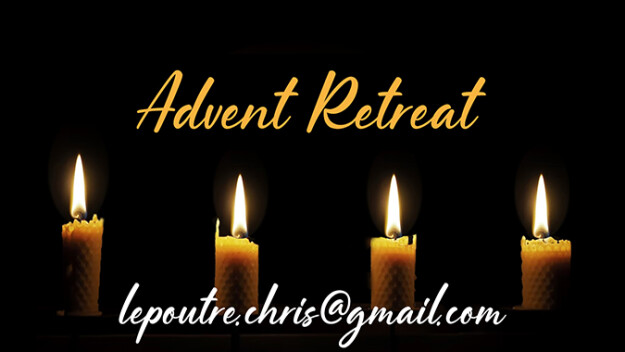 Every Tuesday, from 11/15/2022 to 12/13/2022, 6:30 PM - 12:00 AM
November 15-December 13
6:30 p.m. | Conference Room
Take advantage of this opportunity to deeply welcome Jesus into your life during this Advent season. The retreats start with devotion time at home. Then once a week, we'll gather to become companions on this route toward Christmas and help each other grow in relationship with God.
Contact: Chris Lepoutre